Wednesday, Dec 2, 2020
Happy Holidays!
Let's talk about some new books at Bradford that are perfect for your holiday reading needs. (Descriptions from Amazon.com. Click to place your holds today!)
Some that look fun:
The Chicken Sisters by KJ Dell'Antonia – The last thing Brooklyn-based organizational guru Mae Moore wants is to go home to Kansas. But when her career implodes, helping the fading Chicken Mimi's look good on Food Wars becomes Mae's best chance to reclaim the limelight–even if doing so pits her against her sister Amanda and rival shop Chicken Frannie's. Yet when family secrets become public knowledge, the sisters must choose: Will they fight with each other, or for their heritage?
A Castaway in Cornwall by Julie Klassen –  When a man is washed ashore after a wreck, Laura acts quickly to protect him from a local smuggler determined to destroy him. As Laura and a neighbor care for the survivor, they discover he has curious wounds and, although he speaks in careful, educated English, his accent seems odd. Other clues wash ashore, and Laura soon realizes he is not who he seems to be. Despite the evidence against him, the mysterious man might provide her only chance to discover the truth about her parents' fate. With danger pursuing them from every side, and an unexpected attraction growing between them, will Laura ever find the answers she seeks?
Miss Benson's Beetle by Rachel Joyce – It is 1950. London is still reeling from World War II, and Margery Benson, a schoolteacher and spinster, is trying to get through life, surviving on scraps. One day, she reaches her breaking point, abandoning her job and small existence to set out on an expedition to the other side of the world in search of her childhood obsession: an insect that may or may not exist—the golden beetle of New Caledonia. When she advertises for an assistant to accompany her, the woman she ends up with is the last person she had in mind.
If you want some nonfiction:
Dolly Parton, Songteller: My Life in Lyrics by Dolly Parton – As told by Dolly Parton in her own inimitable words, explore the songs that have defined her journey. Illustrated throughout with previously unpublished images from Dolly Parton's personal and business archives.
Mining over 60 years of songwriting, Dolly Parton highlights 175 of her songs and brings readers behind the lyrics.
The Moth and the Mountain: A True Story of Love, War, and Everest by Ed Caesar – In the 1930s, as official government expeditions set their sights on conquering Mount Everest, a little-known World War I veteran named Maurice Wilson conceives his own crazy, beautiful plan: he will fly a plane from England to Everest, crash-land on its lower slopes, then become the first person to reach its summit—all utterly alone. Wilson doesn't know how to climb. He barely knows how to fly. But he has the right plane, the right equipment, and a deep yearning to achieve his goal.
This Time Next Year We'll Be Laughing by Jacqueline Winspear – After sixteen novels, Jacqueline Winspear has taken the bold step of turning to memoir, revealing the hardships and joys of her family history. Both shockingly frank and deftly restrained, her story tackles the difficult, poignant, and fascinating family accounts of her paternal grandfather's shellshock; her mother's evacuation from London during the Blitz; her soft-spoken animal-loving father's torturous assignment to an explosives team during WWII; her parents' years living with Romany Gypsies; and Winspear's own childhood picking hops and fruit on farms in rural Kent, capturing her ties to the land and her dream of being a writer at its very inception.
Holiday Romance:
In A Holidaze by Christina Lauren – It's the most wonderful time of the year…but not for Maelyn Jones. She's living with her parents, hates her going-nowhere job, and has just made a romantic error of epic proportions.
But perhaps worst of all, this is the last Christmas Mae will be at her favorite place in the world—the snowy Utah cabin where she and her family have spent every holiday since she was born, along with two other beloved families. Mentally melting down as she drives away from the cabin for the final time, Mae throws out what she thinks is a simple plea to the universe: Please. Show me what will make me happy.
The next thing she knows, tires screech and metal collides, everything goes black. But when Mae gasps awake…she's on an airplane bound for Utah, where she begins the same holiday all over again. With one hilarious disaster after another sending her back to the plane, Mae must figure out how to break free of the strange time loop—and finally get her true love under the mistletoe.
All I Want for Christmas by Wendy Loggia – Bailey Briggs is counting down the days to Christmas: she lives for holiday music, baking cookies, going on snowy sleigh rides,and wearing her light-up reindeer ears to work at Winslow's bookstore. But all she really wants this year is the one thing she doesn't have: someone special to kiss under the mistletoe. And she's 100 percent certain that that someone isn't Jacob Marley–athlete, player, and of questionable taste in girlfriends–and that Charlie, the mysterious stranger with the British accent, is the romantic lead of her dreams. Is she right?
New Year's Kiss by Lee Matthews – Tess and her opinionated older sister Lauren are spending the week after Christmas at the snowy Evergreen Lodge in Vermont and they aren't happy about it. Their stern grandmother, who owns the holiday resort, is not known for her warmth and good humor. But when shy, straight-laced Tess meets Christopher in the lobby, things are suddenly looking up. And when she decides to get out of her comfort zone and create a bucket list of things to accomplish before the New Year-like singing in public and skiing a black-diamond slope-Christopher is happy to help, even as he keeps a secret that could turn everything upside down. When the ball drops, will Tess and Christopher share a magical kiss-or will Tess start the new year off alone?
Since there isn't a new Harry Potter:
Blazewrath Games by Amparo Ortiz – Lana Torres has always preferred dragons to people. In a few weeks, sixteen countries will compete in the Blazewrath World Cup, a tournament where dragons and their riders fight for glory in a dangerous relay. Lana longs to represent her native Puerto Rico in their first ever World Cup appearance, and when Puerto Rico's Runner―the only player without a dragon steed―is kicked off the team, she's given the chance.
But when she discovers that a former Blazewrath superstar has teamed up with the Sire―a legendary dragon who's cursed into human form―the safety of the Cup is jeopardized. The pair are burning down dragon sanctuaries around the world and refuse to stop unless the Cup gets cancelled. All Lana wanted was to represent her country. Now, to do that, she'll have to navigate an international conspiracy that's deadlier than her beloved sport.
This is How We Fly by Anna Meriano – 17-year-old vegan feminist Ellen Lopez-Rourke has one muggy Houston summer left before college. She plans to spend every last moment with her two best friends before they go off to the opposite ends of Texas for school. But when Ellen is grounded for the entire summer by her (sometimes) evil stepmother, all her plans are thrown out the window.
Determined to do something with her time, Ellen (with the help of BFF Melissa) convinces her parents to let her join the local muggle Quidditch team. An all-gender, full-contact game, Quidditch isn't quite what Ellen expects. There's no flying, no magic, just a bunch of scrappy players holding PVC pipe between their legs and throwing dodgeballs. Suddenly Ellen is thrown into the very different world of sports: her life is all practices, training, and running with a group of Harry Potter fans.
Happy reading and happy holidays!
Friday, October 16, 2020
It's fall! Time for us to curl up with a good book and take advantage of the extra time inside. If you are looking for some promising new reads for October and beyond, look no further than the library. Here are just a few of the new titles you can try this month, or at least look forward to as it gets colder! Click on each title to place your holds.
The Devil and the Dark Water by Stuart Turton – This one has been highly anticipated by library staff, as some of us enjoyed Turton's first novel, The 7 ½ Deaths of Evelyn Hardcastle. If it's anything like that one, expect twists and turns and maybe some confusion.
Magic Lessons by Alice Hoffman – A prequel for Practical Magic, anyone? This is probably the best time of year to read about witches. This one is about an ancestor of the Owens family who didn't have any wise aunts to teach her about the "Unnamed Arts."
Humans by Brandon Stanton – Humans of New York expands throughout the world. If you aren't on social media, this may be one of the few things you are actually missing. Striking portraits of ordinary people and a little something about their lives.
Let Love Rule by Lenny Kravitz – "In a new memoir, the rock musician breaks down the first 25 years of his life, when he found his sound, his voice and his commitment to love and nonviolence." ―The New York Times
Lenny Kravitz has sold some fifty million records over a career spanning three decades.
David Ritz has collaborated with everyone from Ray Charles to Aretha Franklin.
Charming as a Verb by Ben Philippe – There is only one person who seems immune to Henri's charms: his "intense" classmate and neighbor Corinne Troy. When she uncovers Henri's less-than-honest dog-walking scheme, she blackmails him into helping her change her image at school. Henri agrees, seeing a potential upside for himself.Soon what started as a mutual hustle turns into something more surprising than either of them ever bargained for. . . .This is a sharply funny and insightful novel about the countless hustles we have to keep from doing the hardest thing: being ourselves.
Leave the World Behind by Rumaan Alam – Here is an intriguing description of one of fall's biggest novels: "If there's one book that will haunt you in 2020, it's this one…. Equal parts literary fiction and suspense, Leave the World Behind is an unsettling, thought-provoking, and disturbing look at both the precarious state of world affairs as well as class and race relations. In a year when anything — including the apocalypse — feels possible, this novel offers a realistic glimpse of how the world as we know it could end, and it will leave you reeling." (Buzzfeed)
The Racers: How an Outcast Driver, an American Heiress, and a Legendary Car Challenged Hitler's Best by Neal Bascomb – If you can't get enough of WWII side stories, here's one that looks good. Bascomb is known for his engaging nonfiction for young adults.
All This Time by Mikki Daughtry and Rachael Lippincott – From the team behind #1 New York Times bestseller Five Feet Apart comes a gripping new romance that asks: Can you find true love after losing everything?
Kyle and Kimberly have been the perfect couple all through high school, but when Kimberly breaks up with him on the night of their graduation party, Kyle's entire world upends—literally. Their car crashes and when he awakes, he has a brain injury. Kimberly is dead. And no one in his life could possibly understand.
Elsewhere by Dean Koontz – A father and daughter adventure. "Some authors have used the sci-fi genre to create other worlds and critique the current world politics or realities. Koontz's interests lay elsewhere. He's more concerned with the human condition that remains the same across time and space and that cannot be remedied by ideology." —The Big Thrill
Happy fall and happy reading!
Wednesday, September 2, 2020
New books! This week we have all kinds of books, something for everyone! Here are a few suggestions  for your reading pleasure. (Click titles or covers to place your holds.)
American History:
Killing Crazy Horse: The Merciless Indian Wars in America by Bill O'Reilly and Martin Dugard
Nonfiction/Religion and True Crime:
Veritas: A Harvard Professor, A Con Man and the Gospel of Jesus's Wife by Ariel Sabar
Nonfiction/Science and Medicine:
Microbes: The Life-Changing Story of Germs by Phillip K Peterson
A twisty murder mystery:
The Eighth Detective by Alex Pavesi
A fantasy about magicians:
Where Dreams Descend by Janella Angeles
A creepy homicidal clown:
Clown in a Cornfield by Adam Cesare
A rogue CIA agent going after a band of criminals:
Historical fiction from a pandemic:
The Orphan Collector: A Heroic Novel of Survival During the 1918 Influenza Pandemic by Ellen Marie Wiseman
Historical fiction about Lucille Ball and infidelity:
Queen of Tuesday: A Lucille Ball Story by Darin Strauss
A Christian romance set during the Great Depression:
Appalachian Summer by Ann H Gabhart
Happy Reading!
Tuesday, July 21, 2020
This blog post is overdue, because I have struggled with what to recommend right now. Several people have told me that they haven't been able to read. Other people are taking solace in reading. Today, I am going to give some newish and not so new titles that are for anxiety, self-care, isolation, and maybe something about pandemics. Just because we can't get these things off of our minds right now.
As always, click on the titles or covers of the books to reserve a copy. Also please remember to log your reading on Beanstack if you would! Both the Bradford Challenge and Summer Reading challenges are easy to use on Beanstack.
Let's start with isolation. This month I read A Gentleman in Moscow by Amor Towles, as it just happened to be our book club pick. It was surprisingly relevant, even though it takes place in Moscow, in a luxury hotel, 70 to almost 100 years ago, and during a time of war and significant government upheaval. This book was so good at expressing how beautiful life is. I really did read it at a good time for me. Highly recommend.
(most descriptions from Amazon.com)
A Gentleman in Moscow by Amor Towles – In 1922, Count Alexander Rostov is deemed an unrepentant aristocrat by a Bolshevik tribunal, and is sentenced to house arrest in the Metropol, a grand hotel across the street from the Kremlin. Rostov, an indomitable man of erudition and wit, has never worked a day in his life, and must now live in an attic room while some of the most tumultuous decades in Russian history are unfolding outside the hotel's doors. Unexpectedly, his reduced circumstances provide him entry into a much larger world of emotional discovery.
Brimming with humor, a glittering cast of characters, and one beautifully rendered scene after another, this singular novel casts a spell as it relates the count's endeavor to gain a deeper understanding of what it means to be a man of purpose.
My Year of Rest and Relaxation by Ottessa Moshfegh – Our narrator should be happy, shouldn't she? She's young, thin, pretty, a recent Columbia graduate, works an easy job at a hip art gallery, lives in an apartment on the Upper East Side of Manhattan paid for, like the rest of her needs, by her inheritance. But there is a dark and vacuous hole in her heart, and it isn't just the loss of her parents, or the way her Wall Street boyfriend treats her, or her sadomasochistic relationship with her best friend, Reva. It's the year 2000 in a city aglitter with wealth and possibility; what could be so terribly wrong?
My Year of Rest and Relaxation is a powerful answer to that question. Through the story of a year spent under the influence of a truly mad combination of drugs designed to heal our heroine from her alienation from this world, Moshfegh shows us how reasonable, even necessary, alienation can be. Both tender and blackly funny, merciless and compassionate, it is a showcase for the gifts of one of our major writers working at the height of her powers.
The Martian by Andy Weir – Six days ago, astronaut Mark Watney became one of the first people to walk on Mars.
Now, he's sure he'll be the first person to die there.
After a dust storm nearly kills him and forces his crew to evacuate while thinking him dead, Mark finds himself stranded and completely alone with no way to even signal Earth that he's alive—and even if he could get word out, his supplies would be gone long before a rescue could arrive.
Chances are, though, he won't have time to starve to death. The damaged machinery, unforgiving environment, or plain-old "human error" are much more likely to kill him first.
But Mark isn't ready to give up yet. Drawing on his ingenuity, his engineering skills—and a relentless, dogged refusal to quit—he steadfastly confronts one seemingly insurmountable obstacle after the next. Will his resourcefulness be enough to overcome the impossible odds against him?
Here are some pandemic/apocalyptic ideas:
This is another book that I wouldn't have read without book club. It was beautiful and haunting.
Station Eleven by Emily St John Mandel – Kirsten Raymonde will never forget the night Arthur Leander, the famous Hollywood actor, had a heart attack on stage during a production of King Lear. That was the night when a devastating flu pandemic arrived in the city, and within weeks, civilization as we know it came to an end.
Twenty years later, Kirsten moves between the settlements of the altered world with a small troupe of actors and musicians. They call themselves The Traveling Symphony, and they have dedicated themselves to keeping the remnants of art and humanity alive. But when they arrive in St. Deborah by the Water, they encounter a violent prophet who will threaten the tiny band's existence. And as the story takes off, moving back and forth in time, and vividly depicting life before and after the pandemic, the strange twist of fate that connects them all will be revealed.
The Fifth Season by NK Jemison – At the end of the world, a woman must hide her secret power and find her kidnapped daughter in this "intricate and extraordinary" Hugo Award winning novel of power, oppression, and revolution. (The New York Times)
This is the way the world ends…for the last time.
It starts with the great red rift across the heart of the world's sole continent, spewing ash that blots out the sun. It starts with death, with a murdered son and a missing daughter. It starts with betrayal, and long dormant wounds rising up to fester.
This is the Stillness, a land long familiar with catastrophe, where the power of the earth is wielded as a weapon. And where there is no mercy.
World War Z: An Oral History of the Zombie War by Max Brooks – We survived the zombie apocalypse, but how many of us are still haunted by that terrible time? We have (temporarily?) defeated the living dead, but at what cost? Told in the haunting and riveting voices of the men and women who witnessed the horror firsthand, World War Z is the only record of the pandemic.
The Zombie War came unthinkably close to eradicating humanity. Max Brooks, driven by the urgency of preserving the acid-etched first-hand experiences of the survivors, traveled across the United States of America and throughout the world, from decimated cities that once teemed with upwards of thirty million souls to the most remote and inhospitable areas of the planet. He recorded the testimony of men, women, and sometimes children who came face-to-face with the living, or at least the undead, hell of that dreadful time. World War Z is the result. Never before have we had access to a document that so powerfully conveys the depth of fear and horror, and also the ineradicable spirit of resistance, that gripped human society through the plague years.
"Will spook you for real."—The New York Times Book Review
Some books about self-care and help for anxiety:
Untamed by Glennon Doyle – This is how you find yourself.

There is a voice of longing inside each woman. We strive so mightily to be good: good partners, daughters, mothers, employees, and friends. We hope all this striving will make us feel alive. Instead, it leaves us feeling weary, stuck, overwhelmed, and underwhelmed. We look at our lives and wonder: Wasn't it all supposed to be more beautiful than this? We quickly silence that question, telling ourselves to be grateful, hiding our discontent—even from ourselves.
For many years, Glennon Doyle denied her own discontent. Then, while speaking at a conference, she looked at a woman across the room and fell instantly in love. Three words flooded her mind: There She Is. At first, Glennon assumed these words came to her from on high. But she soon realized they had come to her from within. This was her own voice—the one she had buried beneath decades of numbing addictions, cultural conditioning, and institutional allegiances. This was the voice of the girl she had been before the world told her who to be. Glennon decided to quit abandoning herself and to instead abandon the world's expectations of her. She quit being good so she could be free. She quit pleasing and started living.
First, We Make the Beast Beautiful: A New Journey Through Anxiety by Sarah Wilson –
The Chinese believe that before you can conquer a beast, you must first make it beautiful.
Sarah Wilson first came across this Chinese proverb in psychiatrist Kay Redfield Jamison's memoir An Unquiet Mind, and it became the key to understanding her own lifelong struggle with anxiety. Wilson, bestselling author, journalist, and entrepreneur has helped over 1.5 million people worldwide to live better, healthier lives through her I Quit Sugar books and program. And all along, she has been managing chronic anxiety.
In First, We Make the Beast Beautiful, Wilson directs her intense focus and fierce investigating skills onto her lifetime companion, looking at the triggers and treatments, the fashions and fads. She reads widely and interviews fellow sufferers, mental health experts, philosophers, and even the Dalai Lama, processing all she learns through the prism of her own experiences.
The More or Less Definitive Guide to Self-Care by Anna Borges –
Some days you need a pick-me-up, some days you need a life preserver.
You may already practice some form of self-care, whether it's taking an extra-long shower after a stressful day, splurging on a ~fancy~ dinner, or choosing Netflix over that friend-of-a-friend's birthday party. But when life gets so overwhelming that you want to stay in bed, some more radical care is crucial to maintain your sanity.
The More or Less Definitive Guide to Self-Care is here to help you exist in the world. Borges gathers over 200 tips, activities, and stories (from experts and everyday people alike) into an A-to-Z list—from asking for help and burning negative thoughts to the importance of touch and catching some Zzz's. Make any day a little more OK with new skills in your self-care toolkit—and energy to show up for yourself.
And here are three books that could just be a little more fun:
Sex and Vanity by Kevin Kwan – The iconic author of the bestselling phenomenon Crazy Rich Asians returns with the glittering tale of a young woman who finds herself torn between two men: the WASPY fiancé of her family's dreams and George Zao, the man she is desperately trying to avoid falling in love with.
On her very first morning on the jewel-like island of Capri, Lucie Churchill sets eyes on George Zao and she instantly can't stand him. She can't stand it when he gallantly offers to trade hotel rooms with her so that she can have a view of the Tyrrhenian Sea, she can't stand that he knows more about Casa Malaparte than she does, and she really can't stand it when he kisses her in the darkness of the ancient ruins of a Roman villa and they are caught by her snobbish, disapproving cousin Charlotte. "Your mother is Chinese so it's no surprise you'd be attracted to someone like him," Charlotte teases. The daughter of an American-born Chinese mother and a blue-blooded New York father, Lucie has always sublimated the Asian side of herself in favor of the white side, and she adamantly denies having feelings for George. But several years later, when George unexpectedly appears in East Hampton, where Lucie is weekending with her new fiancé, Lucie finds herself drawn to George again. Soon, Lucie is spinning a web of deceit that involves her family, her fiancé, the co-op board of her Fifth Avenue apartment building, and ultimately herself as she tries mightily to deny George entry into her world–and her heart. Moving between summer playgrounds of privilege, peppered with decadent food and extravagant fashion, Sex and Vanity is a truly modern love story, a daring homage to A Room with a View, and a brilliantly funny comedy of manners set between two cultures.
Quarantine: A Love Story by Katie Cicatelli-Kuc – This was written before the current pandemic, but might be a fun take on quarantine.
Oliver wants a girlfriend, and there's a girl back home who might be interested in him. The problem is, he has to spend his spring break on a volunteer trip in the Dominican Republic. Flora, on the other hand, isn't really looking for a boyfriend. She just wants to end a miserable spring break visiting her dad and her new stepmom in the D.R.
The solution to both their problems? Get back home to New York ASAP. Sadly, they won't be getting there anytime soon.
Their hopes are dashed when Flora's impulsiveness lands them in quarantine — just the two of them. Now, the two teens must come together in order to survive life in a bubble for 30 days. In that time, love will bloom. But is it the real thing, or just a placebo effect?
In her debut novel, Katie Cicatelli-Kuc delivers an introspective and witty story about finding love in the most unexpected place.
The Madwoman and the Roomba: My Year of Domestic Mayhem by Sandra Tsing Loh – A comic exploration of a year in the life of an "imaginatively twisted and fearless" (Los Angeles Times) best-selling author.
Ah, 55. Gateway to the golden years! Professional summiting. Emotional maturity. Easy surfing toward the glassy blue waters of retirement…Or maybe not? Middle age, for Sandra Tsing Loh, feels more like living a disorganized 25-year-old's life in an 85-year-old's malfunctioning body. With raucous wit and carefree candor, Loh recounts the struggles of leaning in, staying lean, and keeping her family well-fed and financially afloat―all those burdens of running a household that still, all-too-often, fall to women.
The Madwoman and the Roomba chronicles a roller coaster year for Loh, her partner, and her two teenage daughters in their ramshackle quasi-Craftsman, with a front lawn that's more like a rectangle of compacted dirt and mice that greet her as she makes her morning coffee. Her daughters are spending more time online than off; her partner has become a Hindu, bringing in a household of monks; and she and her girlfriends are wondering over Groupon "well" drinks how they got here.
Happy (or peaceful, or soothing) Reading!
Wednesday, June 3, 2020
The Summer Reading theme this year is Imagine Your Story. Things are a little different for 2020, and Summer Reading is now a virtual experience. Sign up on the new Beanstack site for both you and your children to participate!
Also, we aren't quite open yet so I'm not currently making an "Imagine Your Story" display like I thought I would. It was going to consist of "Fairy Tale" books that are magical for adults. Instead, we will share some of them here on the blog. Most of these are a few years old, but maybe you missed some of them when they came out. Some of them are retellings of familiar stories, others just have magical elements.
Most importantly, remember to sign up for Summer Reading! Download the Beanstack app on your phone and/or check it out here: https://bradfordlibraryks.beanstack.org/
(descriptions taken from Amazon)
Back-List Fairy Tale or Magical Stories:
Uprooted by Naomi Novik – Agnieszka loves her valley home, her quiet village, the forests and the bright shining river. But the corrupted Wood stands on the border, full of malevolent power, and its shadow lies over her life. Her people rely on the cold, driven wizard known only as the Dragon to keep its powers at bay. But he demands a terrible price for his help: one young woman handed over to serve him for ten years, a fate almost as terrible as falling to the Wood.The next choosing is fast approaching, and Agnieszka is afraid. She knows—everyone knows—that the Dragon will take Kasia: beautiful, graceful, brave Kasia, all the things Agnieszka isn't, and her dearest friend in the world. And there is no way to save her.
But Agnieszka fears the wrong things. For when the Dragon comes, it is not Kasia he will choose.
The Selection by Keira Cass – For thirty-five girls, the Selection is the chance of a lifetime. The opportunity to escape a rigid caste system, live in a palace, and compete for the heart of gorgeous Prince Maxon. But for America Singer, being Selected is a nightmare. It means turning her back on her secret love with Aspen, who is a caste below her, and competing for a crown she doesn't want. Then America meets Prince Maxon—and realizes that the life she's always dreamed of may not compare to a future she never imagined.
The Princess Bride: An Illustrated Edition of S. Morgenstern's Classic Tale of True Love and High Adventure by William Goldman – Here William Goldman's beloved story of Buttercup, Westley, and their fellow adventurers finally receives a beautiful illustrated treatment.
A tale of true love and high adventure, pirates, princesses, giants, miracles, fencing, and a frightening assortment of wild beasts—The Princess Bride is a modern storytelling classic.
The Starless Sea by Erin Morgenstern – From the New York Times bestselling author of The Night Circus, a timeless love story set in a secret underground world—a place of pirates, painters, lovers, liars, and ships that sail upon a starless sea.
Zachary Ezra Rawlins is a graduate student in Vermont when he discovers a mysterious book hidden in the stacks. As he turns the pages, entranced by tales of lovelorn prisoners, key collectors, and nameless acolytes, he reads something strange: a story from his own childhood. Bewildered by this inexplicable book and desperate to make sense of how his own life came to be recorded, Zachary uncovers a series of clues—a bee, a key, and a sword—that lead him to a masquerade party in New York, to a secret club, and through a doorway to an ancient library hidden far below the surface of the earth.
The Thirteenth Tale by Diane Setterfield – Reclusive author Vida Winter, famous for her collection of twelve enchanting stories, has spent the past six decades penning a series of alternate lives for herself. Now old and ailing, she is ready to reveal the truth about her extraordinary existence and the violent and tragic past she has kept secret for so long. Calling on Margaret Lea, a young biographer troubled by her own painful history, Vida disinters the life she meant to bury for good. Margaret is mesmerized by the author's tale of gothic strangeness—featuring the beautiful and willful Isabelle, the feral twins Adeline and Emmeline, a ghost, a governess, a topiary garden and a devastating fire.
The Tiger's Wife by Tea Obreht – In a Balkan country mending from war, Natalia, a young doctor, is compelled to unravel the mysterious circumstances surrounding her beloved grandfather's recent death. Searching for clues, she turns to his worn copy of The Jungle Book and the stories he told her of his encounters over the years with "the deathless man." But most extraordinary of all is the story her grandfather never told her—the legend of the tiger's wife.
Red Queen by Victoria Aveyard – Mare Barrow's world is divided by blood–those with common, Red blood serve the Silver- blooded elite, who are gifted with superhuman abilities. Mare is a Red, scraping by as a thief in a poor, rural village, until a twist of fate throws her in front of the Silver court. Before the king, princes, and all the nobles, she discovers she has an ability of her own.
To cover up this impossibility, the king forces her to play the role of a lost Silver princess and betroths her to one of his own sons. One wrong move can lead to her death, but in the dangerous game she plays, the only certainty is betrayal.
The Wrath and the Dawn by Renee Ahdieh – Every dawn brings horror to a different family in a land ruled by a killer. Khalid, the eighteen-year-old Caliph of Khorasan, takes a new bride each night only to have her executed at sunrise. So it is a suspicious surprise when sixteen-year-old Shahrzad volunteers to marry Khalid. But she does so with a clever plan to stay alive and exact revenge on the Caliph for the murder of her best friend and countless other girls. Shazi's wit and will, indeed, get her through to the dawn that no others have seen, but with a catch . . . she's falling in love with the very boy who killed her dearest friend.
The Buried Giant by Kazuo Ishiguro – In post-Arthurian Britain, the wars that once raged between the Saxons and the Britons have finally ceased. Axl and Beatrice, an elderly British couple, set off to visit their son, whom they haven't seen in years. And, because a strange mist has caused mass amnesia throughout the land, they can scarcely remember anything about him. As they are joined on their journey by a Saxon warrior, his orphan charge, and an illustrious knight, Axl and Beatrice slowly begin to remember the dark and troubled past they all share. By turns savage, suspenseful, and intensely moving, The Buried Giant is a luminous meditation on the act of forgetting and the power of memory.
Boy, Snow, Bird by Helen Oyeyemi – In the winter of 1953, Boy Novak arrives by chance in a small town in Massachusetts looking, she believes, for beauty—the opposite of the life she's left behind in New York. She marries Arturo Whitman, a local widower, and becomes stepmother to his winsome daughter, Snow.
A wicked stepmother is a creature Boy never imagined she'd become, but elements of the familiar tale of aesthetic obsession begin to play themselves out when the birth of Boy's daughter, Bird, who is dark-skinned, exposes the Whitmans as light-skinned African-Americans passing for white. And even as Boy, Snow, and Bird are divided, their estrangement is complicated by an insistent curiosity about one another.
Unbury Carol by Josh Malerman – Carol Evers is a woman with a dark secret. She has died many times . . . but her many deaths are not final: They are comas, a waking slumber indistinguishable from death, each lasting days.
Only two people know of Carol's eerie condition. One is her husband, Dwight, who married Carol for her fortune, and—when she lapses into another coma—plots to seize it by proclaiming her dead and quickly burying her . . . alive. The other is her lost love, the infamous outlaw James Moxie. When word of Carol's dreadful fate reaches him, Moxie rides the Trail again to save his beloved from an early, unnatural grave.
The haunting story of a woman literally bringing herself back from the dead, Unbury Carol is a twisted take on the Sleeping Beauty fairy tale that will stay with you long after you've turned the final page.
Alif the Unseen by G Willow Wilson – In an unnamed Middle Eastern security state, a young Arab-Indian hacker shield his clients, dissidents, outlaws, Islamists, and other watched groups from surveillance and tries to stay out of trouble. He goes by Alif, the first letter of the Arabic alphabet, and a convenient handle to hide behind. The aristocratic woman Alif loves has jilted him for a prince chosen by her parents, and his computer has just been breached by the State's electronic security force, putting his clients and his own neck on the line. When Alif discovers The Thousand and One Days, the secret book of the jinn, which both he and the Hand suspect may unleash a new level of information technology, the stakes are raised and Alif must struggle for life or death, aided by forces seen and unseen.
The Ice Queen by Alice Hoffman – Be careful what you wish for. A woman who was touched by tragedy as a child now lives a quiet life, keeping other people at a cool distance. She even believes she wants it that way. Then one day she utters an idle wish and, while standing in her house, is struck by lightning. But instead of ending her life, this cataclysmic event sparks a strange and powerful new beginning.
She goes in search of Lazarus Jones, a fellow survivor who was struck dead, then simply got up and walked away. Perhaps this stranger who has seen death face to face can teach her to live without fear. When she finds him, he is her perfect opposite, a burning man whose breath can boil water and whose touch scorches. As an obsessive love affair begins between them, both hide their most dangerous secrets — what happened in the past that turned one to ice and the other to fire.
The Forgotten Garden by Kate Morton – A tiny girl is abandoned on a ship headed for Australia in 1913. She arrives completely alone with nothing but a small suitcase containing a few clothes and a single book—a beautiful volume of fairy tales. She is taken in by the dockmaster and his wife and raised as their own. On her twenty-first birthday, they tell her the truth, and with her sense of self shattered and very little to go on, "Nell" sets out to trace her real identity. Her quest leads her to Blackhurst Manor on the Cornish coast and the secrets of the doomed Mountrachet family. But it is not until her granddaughter, Cassandra, takes up the search after Nell's death that all the pieces of the puzzle are assembled.
Happy Summer and Happy Reading!
Tuesday, April 21, 2020
Hi everyone. These are crazy times for everyone and we at the library are sorry that our physical space has been temporarily closed. One of the best things that we have to offer the public right now is e-books to borrow. There are several places that you can do this and one of our favorites is our digital consortium, Sunflower e-library.
Unfortunately, there can be long wait times on the bestsellers in this format, due to high prices on e-books in general. So, you should absolutely get on the wait list for anything that you are dying to read, but in the meantime, here are some good alternative options. I looked to see what was available as of this morning that might be of interest, even if they are not the top selling titles of the moment. Here are some that are either critically acclaimed, or written by a popular author.
Also, you should take the time to browse around. One of my favorite things to do is to listen to audiobooks on my phone when I am doing chores. So while you are there, check out what Sunflower has in both e-books and e-audiobooks!
Fiction: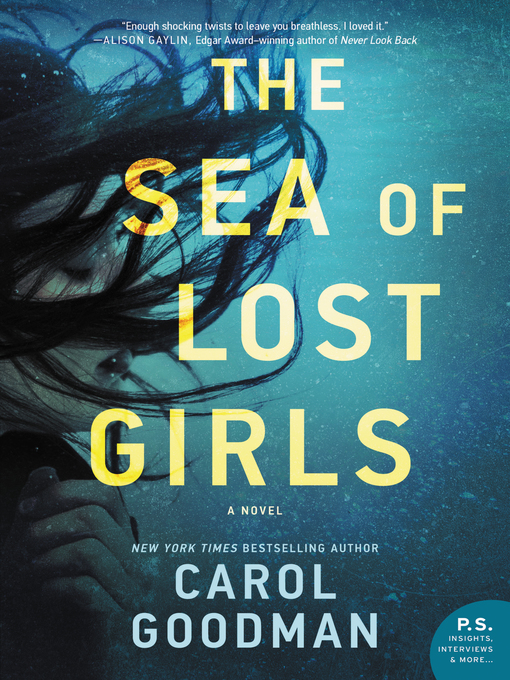 The Sea of Lost Girls by Carol Goodman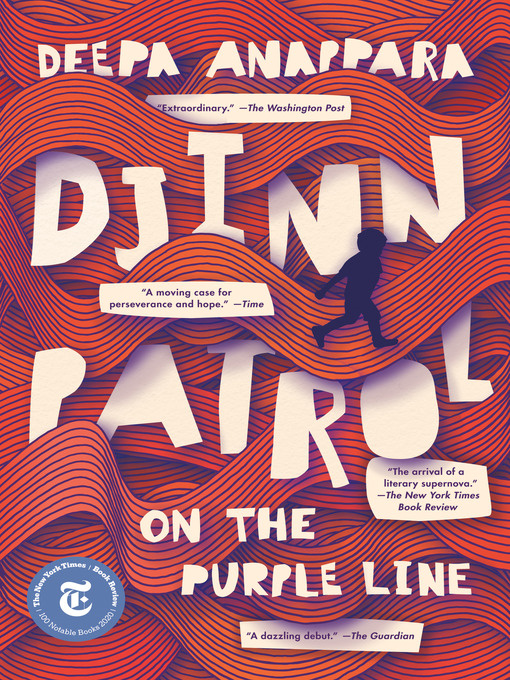 Djinn Patrol on the Purple Line by Deepa Anappara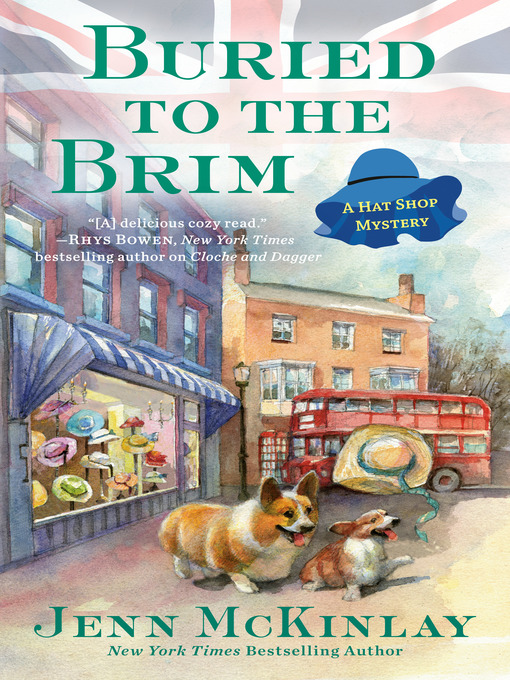 Buried to the Brim by Jenn McKinley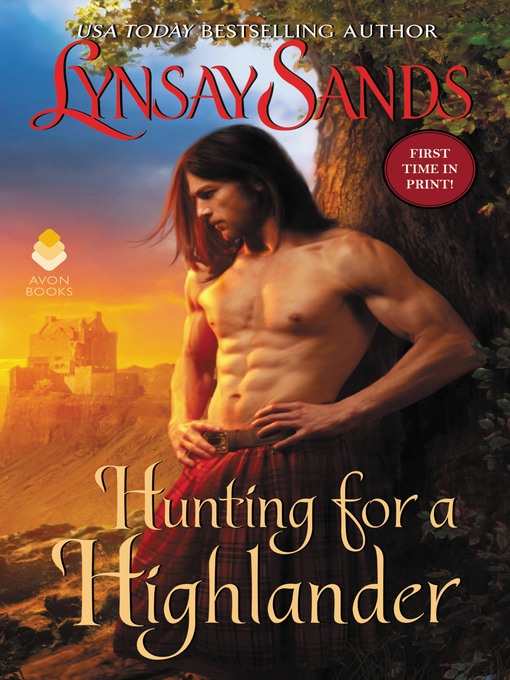 Hunting for a Highlander by Lynsay Sands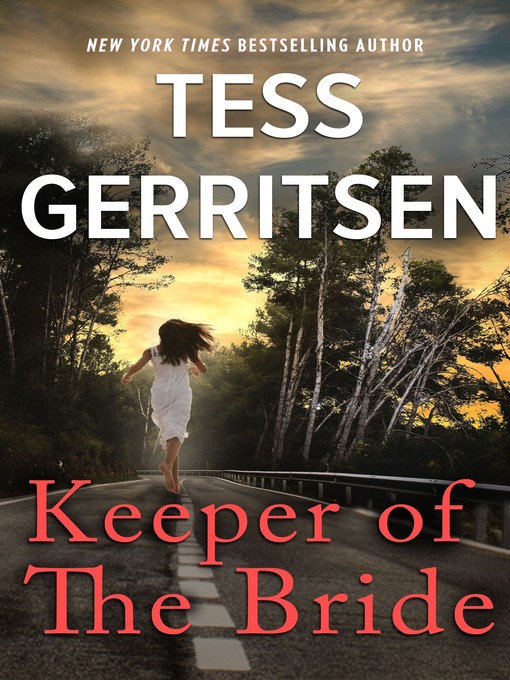 Keeper of the Bride by Tess Gerritsen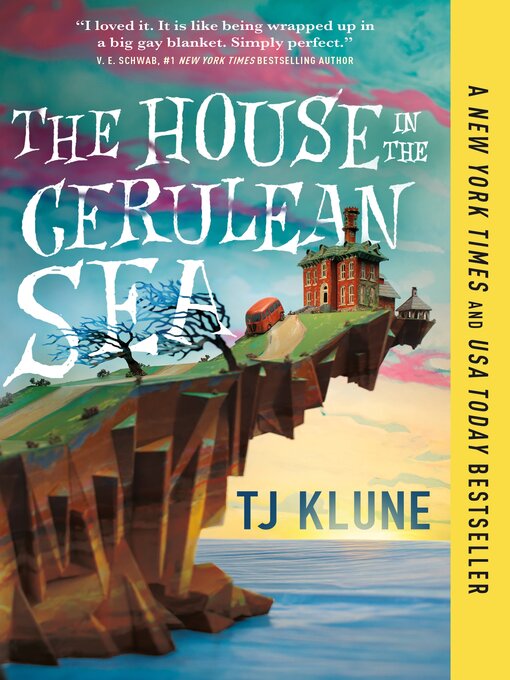 The House in the Cerulean Sea by TJ Klune
Nonfiction: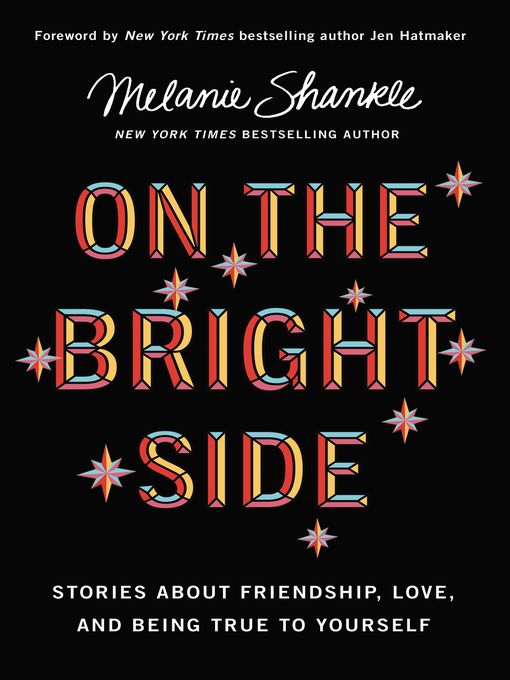 On the Bright Side by Melanie Shankle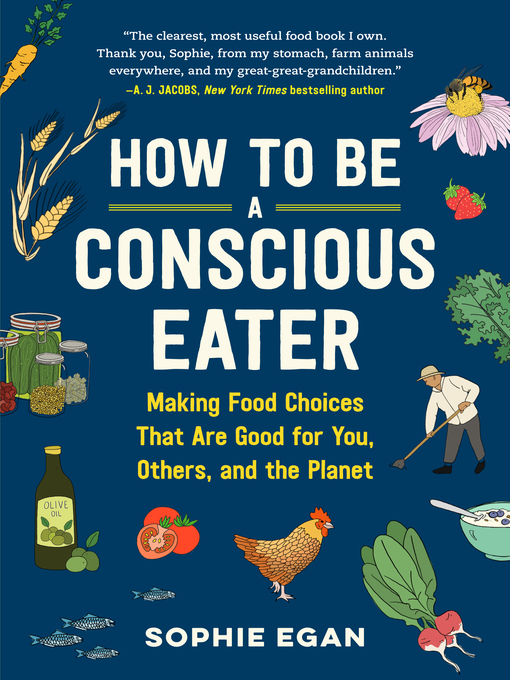 How to be a Conscious Eater by Sophie Egan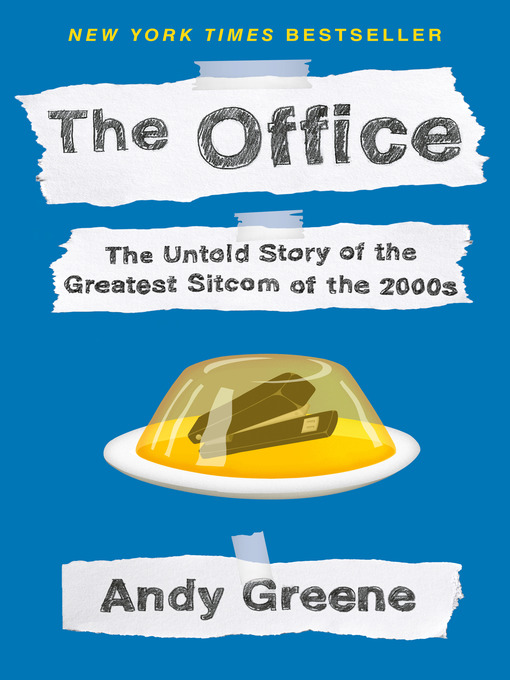 The Office: The Untold Story of the Greatest Sitcom of the 2000's by Andy Greene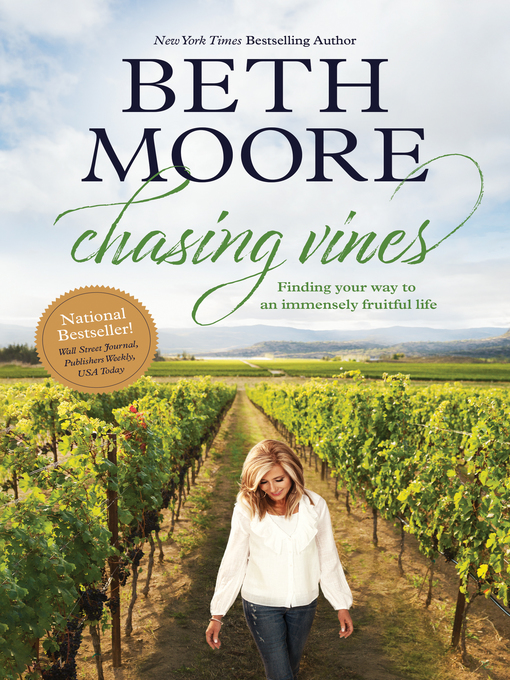 Happy Reading!
Tuesday, March 3, 2020
It's a new month with new books in the library! Here are some highlighted titles that may not be on your radar. If you are participating in the Reading Challenge this year, we also have some categories to tick off. (descriptions were found on Amazon.com)
Several books from authors who are old favorites of many readers:
Chasing Cassandra by Lisa Kleypas – Everything has a price . . .
Railway magnate Tom Severin is wealthy and powerful enough to satisfy any desire as soon as it arises. Anything—or anyone—is his for the asking. It should be simple to find the perfect wife—and from his first glimpse of Lady Cassandra Ravenel, he's determined to have her. But the beautiful and quick-witted Cassandra is equally determined to marry for love—the one thing he can't give.
Postscript by Cecilia Ahern – The long-awaited sequel to the international bestseller, PS, I Love You! It's been seven years since Holly Kennedy's husband died, six since she read his final letter, urging Holly to find the courage to forge a new life.
She s proud of all the ways in which she has grown and evolved. But when a group inspired by Gerry's letters, calling themselves the PS, I Love You Club, approaches Holly asking for help, she finds herself drawn back into a world that she worked so hard to leave behind.
The Warsaw Protocol by Steve Berry– In New York Times bestseller Steve Berry's latest Cotton Malone adventure, one by one the seven precious relics of the Arma Christi, the weapons of Christ, are disappearing from sanctuaries across the world.After former Justice Department agent Cotton Malone witnesses the theft of one of them, he learns from his old boss, Stephanie Nelle, that a private auction is about to be held where incriminating information on the president of Poland will be offered to the highest bidder―blackmail that both the United States and Russia want, but for vastly different reasons.
Here are two authors that are new, so they would be books by "an author you've never read before."
Hold On, But Don't Hold Still: Hope and Humor from my Seriously Flawed Life by Kristina Kuzmic (also a "funny book" and the only nonfiction on this list. – Delivering inspiration and "parenting comedy at its finest," here is one woman's story of ditching her fairytale dreams and falling in love with her unpredictable, chaotic, imperfect life.
Kristina Kuzmic has made herself a household name, speaking directly to mothers from the trenches of parenthood via her viral videos and social media presence. She is now bringing her message of self-acceptance, resilience, and joy to book readers. With a refreshingly unpretentious, funny, and galvanizing voice, Kuzmic goes behind the scenes to reveal how she went from broke and defeated to unshakably grounded and brimming with thankfulness.
Girl With the Louding Voice by Abi Dare (also "a book set in another country") – Adunni is a fourteen-year-old Nigerian girl who knows what she wants: an education. This, her mother has told her, is the only way to get a "louding voice"—the ability to speak for herself and decide her own future. But instead, Adunni's father sells her to be the third wife of a local man who is eager for her to bear him a son and heir.
When Adunni runs away to the city, hoping to make a better life, she finds that the only other option before her is servitude to a wealthy family. As a yielding daughter, a subservient wife, and a powerless slave, Adunni is told, by words and deeds, that she is nothing.
But while misfortunes might muffle her voice for a time, they cannot mute it. And when she realizes that she must stand up not only for herself, but for other girls, for the ones who came before her and were lost, and for the next girls, who will inevitably follow; she finds the resolve to speak, however she can—in a whisper, in song, in broken English—until she is heard.
And, as if you needed help finding "a mystery or a thriller", here are two new options.
Things in Jars by Jess Kidd – In the dark underbelly of Victorian London, a formidable female sleuth is pulled into the macabre world of fanatical anatomists and crooked surgeons while investigating the kidnapping of an extraordinary child in this gothic mystery—perfect for fans of The Essex Serpent and The Book of Speculation.
Bridie Devine—female detective extraordinaire—is confronted with the most baffling puzzle yet: the kidnapping of Christabel Berwick, secret daughter of Sir Edmund Athelstan Berwick, and a peculiar child whose reputed supernatural powers have captured the unwanted attention of collectors trading curiosities in this age of discovery.
Dead to Her by Sarah Pinborough – "'Big Little Lies' meets 'Rebecca' in Sarah Pinborough's 'Dead to Her,' a saucy novel about insecure second wives dragged down by secrets [and] jealousies…" —Washington Post For fans of Liane Moriarty, Liv Constantine and Lisa Jewell, a twisty psychological thriller about a savvy second wife who will do almost anything to come out on top from the New York Times bestselling author of Behind Her Eyes.
"A book you can finish fairly quick" is the newest by Walter Mosley,
Trouble is What I Do – Phillip "Catfish" Worry is a 92-year-old Mississippi bluesman who needs Leonid's help with a simple task: deliver a letter revealing the black lineage of a wealthy heiress and her corrupt father. Unsurprisingly, the opportunity to do a simple favor while shocking the prevailing elite is too much for Leonid to resist.
But when a famed and feared assassin puts a hit on Catfish, Leonid has no choice but to confront the ghost of his own felonious past. Working to protect his client and his own family, Leonid must reach the heiress on the eve of her wedding before her powerful father kills those who hold their family's secret.
Finally, two bonus YA books that would satisfy your challenge of reading "a book set in high school."
Of Curses and Kisses by Sandhya Menon – Will the princess save the beast?
For Princess Jaya Rao, nothing is more important than family. When the loathsome Emerson clan steps up their centuries-old feud to target Jaya's little sister, nothing will keep Jaya from exacting her revenge. Then Jaya finds out she'll be attending the same elite boarding school as Grey Emerson, and it feels like the opportunity of a lifetime. She knows what she must do: Make Grey fall in love with her and break his heart. But much to Jaya's annoyance, Grey's brooding demeanor and lupine blue eyes have drawn her in. There's simply no way she and her sworn enemy could find their fairy-tale ending…right?
The Feminist Agenda of Jemima Kincaid by Kate Hattemer – Jemima is named to Senior Triumvirate, alongside superstar athlete Andy and popular, manicured Gennifer, and the three must organize prom. Inspired by her feminist ideals and her desire to make a mark on the school, Jemima proposes a new structure. They'll do a Last Chance Dance: every student privately submits a list of crushes to a website that pairs them with any mutual matches.
Meanwhile, Jemima finds herself embroiled in a secret romance that she craves and hates all at once. Her best friend, Jiyoon, has found romance of her own, but Jemima starts to suspect something else has caused the sudden rift between them. And is the new prom system really enough to extinguish the school's raging dumpster fire of toxic masculinity?
If you are interested in our Bradford Challenge, please join our groups, "Bradford Challenge 2020" on Facebook and/or Goodreads. (These are also places to get more great reading suggestions!)
Happy Reading!
Monday, February 3, 2020
One of our categories for the Bradford Challenge 2020 is, "A Book that might make you cry." Here are some books from the past year that might do just that. If you have any suggestions, please join our Facebook or Goodreads group and tell us what to read!
What I Carry by Jennifer Longo – This is a Young Adult novel. A powerful and touching story about a girl about to age out of the foster care system. What a beautiful cover as well as a beautiful story.
When We Were Vikings by Andrew David MacDonald – The main character, Zelda, has a disability and lives with her older brother, who is a gang member. She is interested in just a few things, including Vikings, and her mission is to be legendary. For fans of The Silver Linings Playbook and The Curious Incident of the Dog in the Night-time.
Sweeping Up the Heart by Kevin Henkes – This is a middle grade book by the award winning author, Henkes. If you enjoy reading children's literature and want a tearjerker, this may be the one. Amelia Albright dreams about going to Florida for spring break like everyone else in her class, but her father—a cranky and stubborn English professor—has decided Florida is too much adventure. Now Amelia is stuck at home until Amelia meets Casey at her neighborhood art studio. Amelia has never been friends with a boy before, and the experience is both fraught and thrilling. When Casey claims to see the spirit of Amelia's mother (who died ten years before), the pair embarks on an altogether different journey in their attempt to find her.
All the Days Past, All the Days to Come by Mildred D Taylor – The saga of the Logan family–made famous in the Newbery Medal-winning Roll of Thunder, Hear My Cry–concludes in a long-awaited and deeply fulfilling story. Cassie Logan, is a young woman now, searching for her place in the world, a journey that takes her from Toledo to California, to law school in Boston, and, ultimately, in the 60s, home to Mississippi to participate in voter registration.
Dear Edward by Ann Napolitano – A young boy is the lone survivor of an airplane crash. Dear Edward is at once a transcendent coming-of-age story, a multidimensional portrait of an unforgettable cast of characters, and a breathtaking illustration of all the ways a broken heart learns to love again.
The Beekeeper of Aleppo by Christy Lefteri – Nuri is a beekeeper and Afra, his wife, is an artist. Mornings, Nuri rises early to hear the call to prayer before driving to his hives in the countryside. On weekends, Afra sells her colorful landscape paintings at the open-air market. They live a simple life, rich in family and friends, in the hills of the beautiful Syrian city of Aleppo—until the unthinkable happens. When all they love is destroyed by war, Nuri knows they have no choice except to leave their home.
Olive, Again by Elizabeth Strout – The sequel to the very popular Olive Kitteridge. It was named one of the best books of the year by Time, Vogue, NPR, and many more.
Akin by Emma Donoghue – Written with all the tenderness and psychological intensity that made Room an international bestseller, Akin is a funny, heart-wrenching tale of an old man and a boy, born two generations apart, who unpick their painful story and start to write a new one together. "What begins as a larky story of unlikely male bonding turns into an off-center but far richer novel about the unheralded, imperfect heroism of two women." —New York Times
Happy Reading and don't forget to join Bradford Challenge 2020!
Monday, January 6, 2020

It's a new year and we have a new challenge for you! Named "Bradford Challenge 2020", we are encouraging everyone to join our Facebook and/or Goodreads groups by that name. If you stay away from social media and prefer to do it the old-fashioned way, that's ok too! Pick up a print calendar at the front desk at the library and keep track that way. Basically, there are 48 category options, and we are challenging you to pick 12, which will have you reading 12 different types of books this year. There are a lot of options, so it shouldn't be hard to find enough books! But, in case you like recommendations, I will try to do some of that here on the blog.
Today, new books that the library owns, that will fill the category of A Memoir!
Even if you aren't into reading challenges, but are into memoirs (usually me!), here are some that look very interesting to start us off this year.
Click on the title or cover to place a hold on any of these books.
Catch and Kill: Lies, Spies, and a Conspiracy to Protect Predators by Ronan Farrow – Want to learn more about the #MeToo movement from a behind-the-scenes investigator? Here it is. Both a first-person journalist's account and a spy thriller.
Dear Girls: Intimate Tales, Untold Secrets & Advice for Living Your Best Life by Ali Wong – Wong is a hilarious, sometimes shocking, stand-up comedian. This is her own story of her early adulthood and career and what she (eventually) wants her daughters to know.
Me by Elton John – The first and only official autobiography of the star.
The Way I Heard It by Mike Rowe – The Way I Heard It presents thirty-five mysteries "for the curious mind with a short attention span." Every one is a trueish tale about someone you know, filled with facts that you don't. Movie stars, presidents, bloody do-gooders, and villains. A memoir full of surprising revelations, sharp observations, and intimate, behind-the-scenes moments drawn from Mike's own remarkable life and career.
Wild Game: My Mother, Her Lover, and Me by Adrienne Brodeur – On a hot July night on Cape Cod when Adrienne was fourteen, her mother, Malabar, woke her at midnight with five simple words that would set the course of both of their lives for years to come: Ben Souther just kissed me.
Adrienne instantly became her mother's confidante and helpmate, blossoming in the sudden light of her attention, and from then on, Malabar came to rely on her daughter to help orchestrate what would become an epic affair with her husband's closest friend. The affair would have calamitous consequences for everyone involved, impacting Adrienne's life in profound ways, driving her into a precarious marriage of her own, and then into a deep depression. Only years later will she find the strength to embrace her life—and her mother—on her own terms.
Home Work: A Memoir of My Hollywood Years by Julie Andrews – I am looking forward to reading this one, since I really enjoyed her first memoir, Home. This one picks up where the other one left off and covers the years that she made the movies Mary Poppins, The Sound of Music, and Victor/Victoria.
Do You Mind if I Cancel?: (Things That Still Annoy Me) by Gary Janetti – Gary Janetti, the writer and producer for some of the most popular television comedies of all time, and creator of one of the most wickedly funny Instagram accounts there is, now turns his skills to the page in a hilarious, and poignant book chronicling the pains and indignities of everyday life.
Long Way Home by Cameron Douglas – Cameron Douglas is born into wealth, privilege, and comfort. His parents are glamorous jet-setters, his father a superstar, his mother a beautiful socialite, his grandfather a legend. On the surface, his life seems golden. But by the age of thirty, he has taken a hellish dive: he's become a drug addict, a thief, and–after a DEA drug bust–a convicted drug dealer sentenced to five years in prison, with another five years added to his sentence while incarcerated. Eventually he will spend two years in solitary, where he manages, nonetheless, to hold fast to the brutal ethos of prison survival . . . until: he begins to reverse his savage transformation, to understand the psychological turmoil that has tormented him for years, and to prepare for what will be a profoundly challenging, but eventually deeply satisfying and successful, reentry into society at large.
Well, that will hopefully get us started in our reading challenge this year. Don't forget to join our groups or pick up a calendar when you come in to pick up your holds!